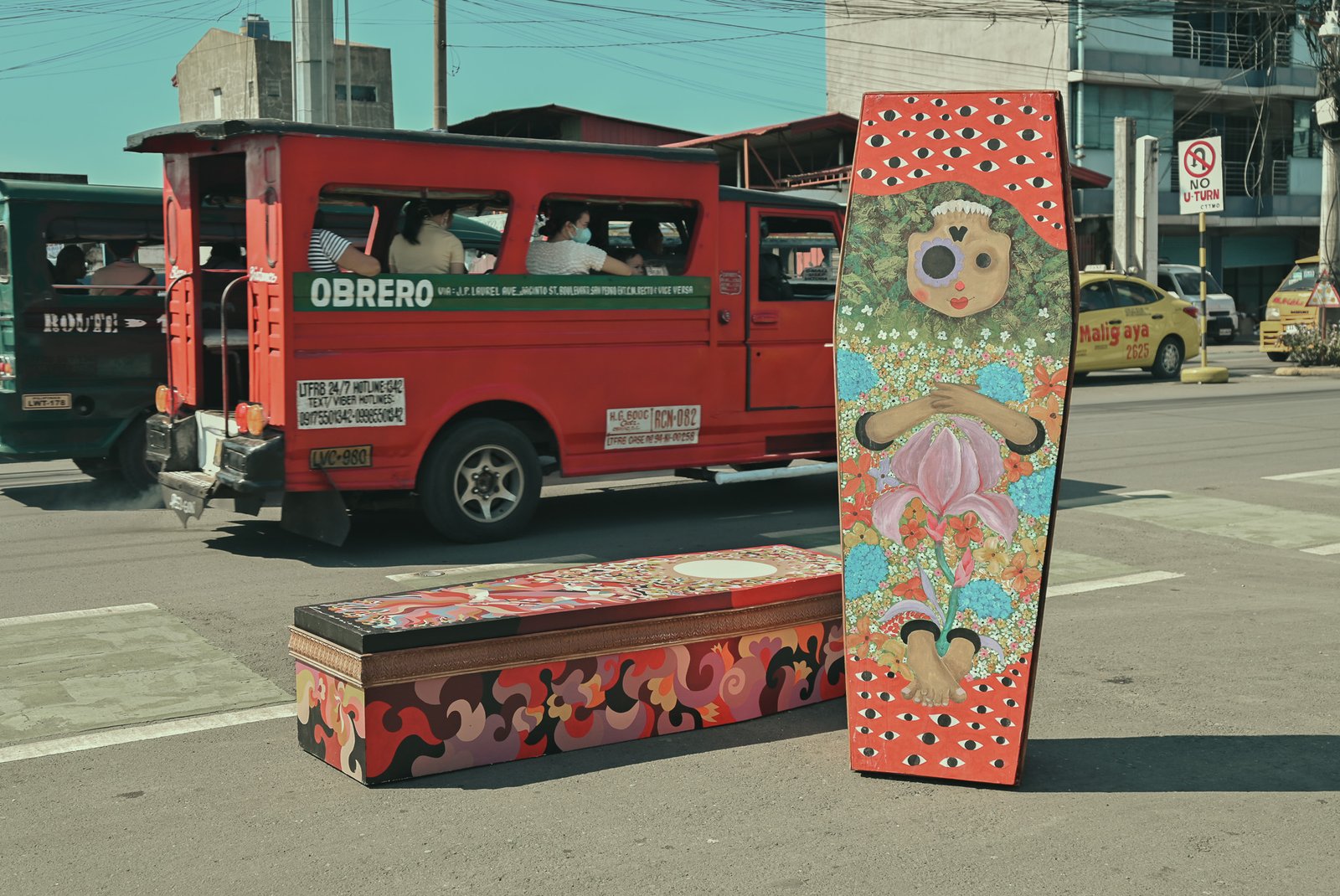 ARTaul – coffins adorned with art – are reflections on how life is a celebration, and death is a part of it
It is a great glitch of the human condition that we shun the idea of death, chosing to forget its inevitability.
But glimpses into the impermanence of life are also invitations to cherish every moment of it – every laughter, every sight, every caress, every blossoming. Our time on this earth is limited, we must live to our fullest.
So we have paraded these ARTauls around Davao City as colourful reminders of that beautiful thing called death – in front of church, coastal road, along busy streets and down countryside pathways. Et in Bangkerohan, ego!
Only when we realize that life will end do we ever real start living it.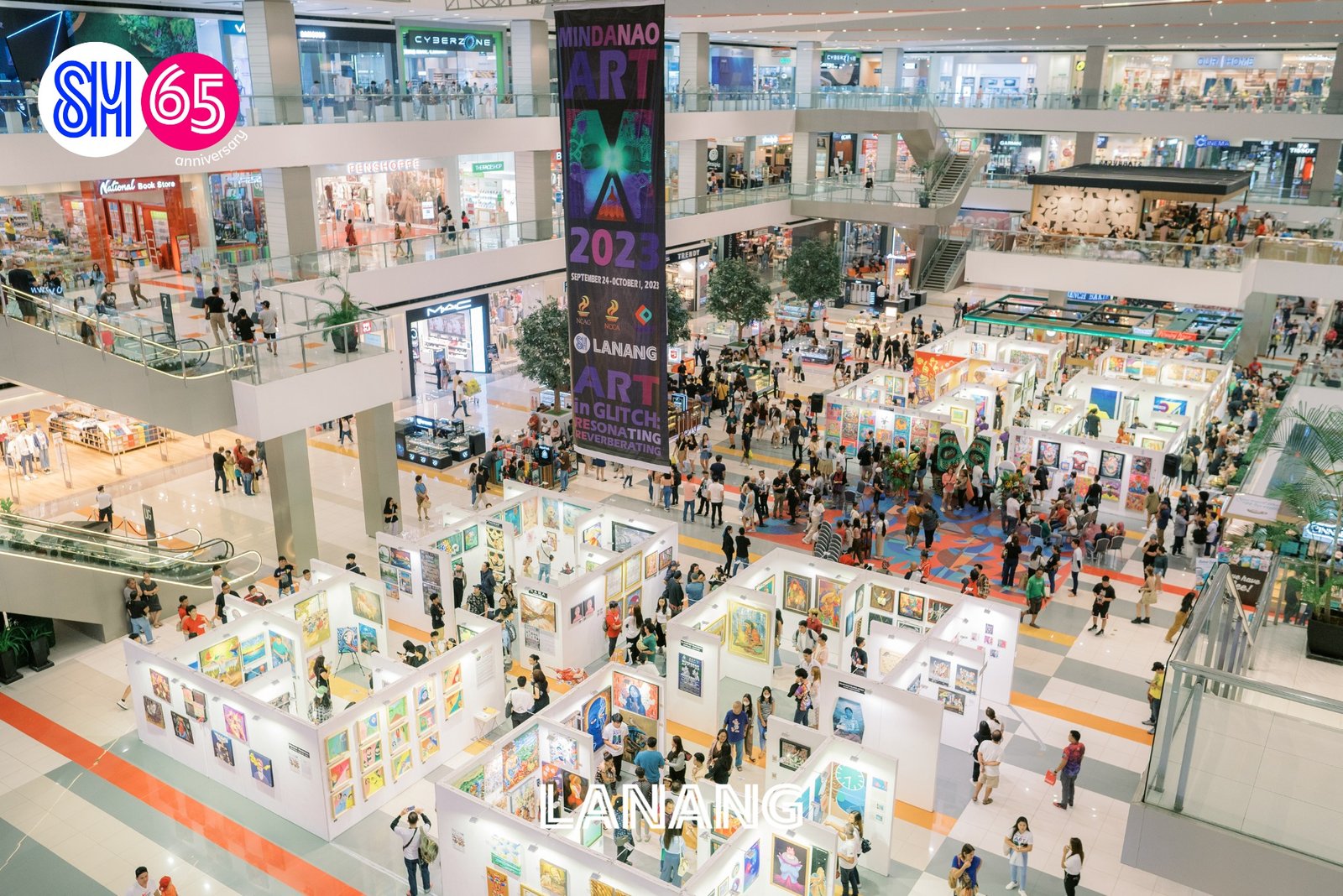 Mindanao Art 2023 Grand Opening
Witness the biggest gathering of artists and artworks in Mindanao. Artworks from more than 500 artists belonging to 32 art groups and galleries from all over the island participated in a one of a kind showcase of stories, dreams and visions of our people. Catch the Mindanao Art Exhibit until October 1 here at SM Lanang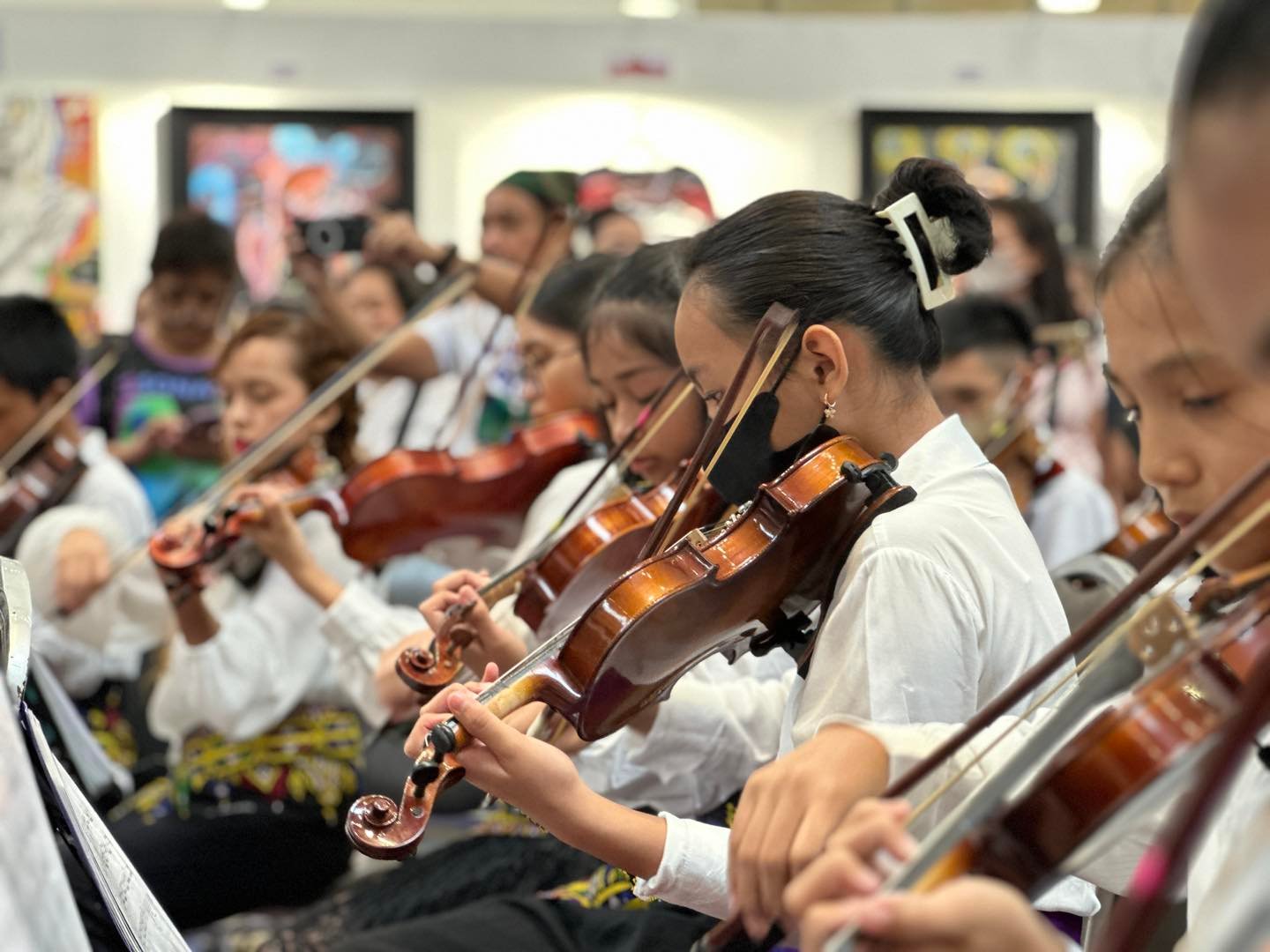 The Davao Suzuki Children's Orchestra
at the closing ceremonies if the 5th Mindanao Art Fair. These children get free practice venuecand nature trip every last Sunday of the month at the Balay Kalipay, where Lawig-Diwa mentors artists from all over Mindanao. Because Lawig-Diwa isn't just about talk-talk-talk. Art isn't art until it connects.
Lawig-Diwa is about enabling artists of all disciplines to learn to connect… to the Earth, the audience, and the heart.
Abundang Gasa – Mindanao Art Fair Satellite Exhibition.
Exhibition runs until October 25, 2023 at Poblacion Market Central
Catch the "Abundang Gasa", the 2023 Mindanao Art Fair Satellite Exhibition at Poblacion Market Central featuring our promising artists from Panabo and Tagum, Davao del Norte.
Exhibition runs until October 25, 2023.